Close your recruitments faster. Time-consuming documentation doesn't have to be your problem
Accelerate recruitment and reduce costs. Focus on acquiring employees efficiently and increasing company revenue instead of thinking about paperwork. Your documents will be created and signed while you can focus on other activities.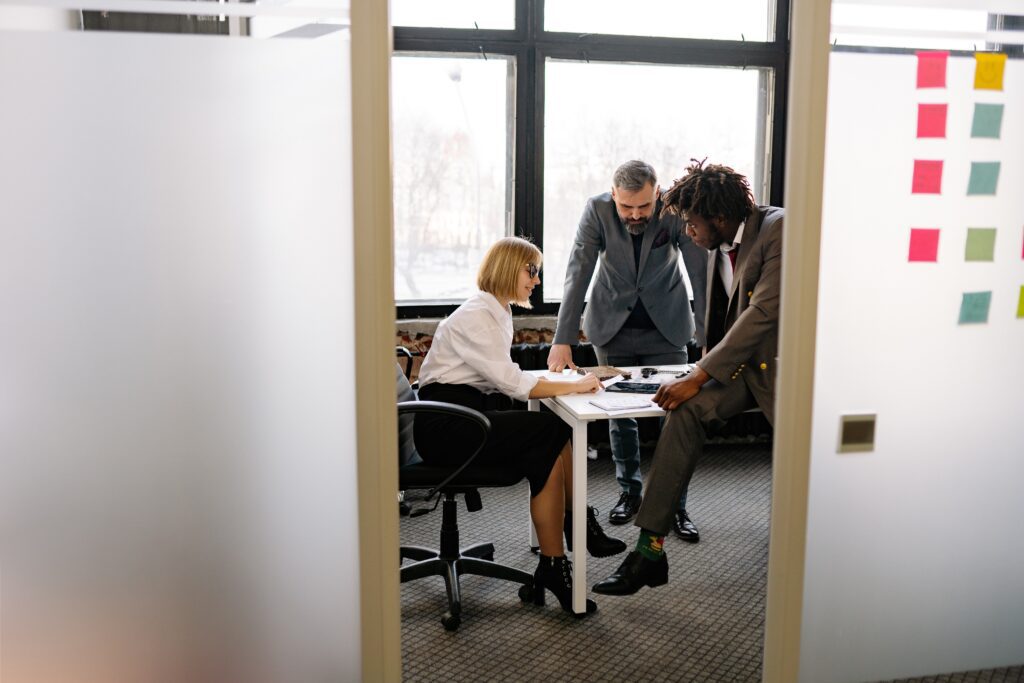 How do we help optimize
HR processes?
Sales Support Manager at Profitowi S.A.
"It takes 5 minutes from the moment we start working on the contract to the moment it is signed by both parties."
Respond to market needs by conveniently concluding contracts remotely
Employees increasingly value the responsiveness of HR employees. An efficient, automated recruitment and onboarding process enables you to attract the best candidates from the market, including in such in demand industries as IT. With Pergamin, you'll reduce costs and time with faster circulation of contracts signed with candidates.
The only platform you need for concluding agreements
Conclude HR contracts faster
and more efficiently
Sign employment contracts online using a hybrid signature
It is 100% safe for the employer and convenient for the candidate.
Don't have a qualified signature? We are an authorized partner of Asseco Data Systems and KIR. We will remotely verify your identity and issue you the mobile qualified signature that you need to conclude an online contract.
Automation of HR processes
Download our e-book "How to streamline your onboarding process and get your contracts under control"

1. How do I know that a document signed online is valid and reliable?
In Pergamin, once the contract is signed by both parties, an e-signature certificate is generated and attached to the document. It confirms that the document has been signed and contains the signers' details and additional data, specifying when the online signature was made. The certificate is sufficient confirmation of the conclusion of a contract – there is no need to print it out and sign with a pen. 
2. What HR documents can be concluded through an online document conclusion platform?
The documents most often used in HR departments, which can be concluded completely online, are: employment contracts, mandate agreements, contracts for specific work, B2B contracts, and any other civil law contract. 
3. Do I have to keep paper versions of HR documents that I conclude online?
The regulations state that you must choose one way to store contracts. If you choose to handle documents online, you should move all the documents to the e-folder and declare to the office that you have chosen to store contracts electronically and that they will be available in the online archive from now on. You can also use Pergamin to speed up the time it takes to sign contracts by up to 90%, and handle the remaining steps related to documentation using the traditional approach and paper documents.  
4. Can HR contracts contained in Pergamin fall into the wrong hands?
No. The employee contracts stored in the Pergamin e-folder are secured against access by third parties and the unauthorized modification of their content.    
5. How do I know that the right person signed the contract?
Verification of the person using the online signature is based on their phone number. The party who the agreement is concluded with receives a text message with a unique code. It is only after entering it into the appropriate field that it is possible to sign the document. 
Pergamin is a partner of the Association of Employment
Agencies.
Generate revenue faster with a contract creation platform
We'll show you how to create smart contracts and streamline working with documents at your company.